Must-Buy Things from Indira Gandhi International Airport
The entry point to a majority of foreign travellers to India, Indira Gandhi International Airport (IGI) is one of the busiest airports in South Asia. Terminal 1 is designed for Indigo, SpiceJet and GoAir flights and Terminal 3 is allotted for all domestic and international operations. Terminal 3 is quite modern and is quite attractive for the onlookers. This airport of the capital of India is not just a place for flights and passengers but offers some great things for shopaholics as well. You can spend your hours of waiting at the airport by shopping for some amazing brands and things.
Located at the departure and arrival of Terminal 3 of IGI airport, Delhi Duty-Free is one of the amazing stores the airport has. With so many discounts and promotional offers on the things, it also offers some of the best styles and designs. You can find here the exclusive products from Victoria Street, VS Body Mists and fragrances, Essie nail paints, beauty products from Maybelline, Calvin Klein, Davidoff, Givenchy, MAC, and many more. Along with this, the store has a special liquor section with some of the popular names worth to be gifted to your friends. Tobacco/Cigar from Habanos, Travel Accessories section, cosmetics and much more can be spotted at Delhi Duty-Free. Just keep few hours free when at the airport to explore all.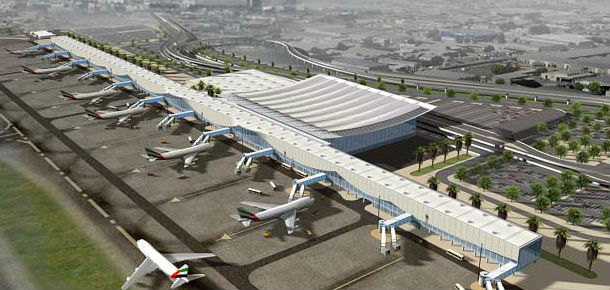 You can also shop from Mango, Marks & Spencer, Kimaya, Croma, and Reebok. At Delhi Duty-Free, you can buy chocolates and whiskeys. Prices for all the products here are in line with Southeast Asia and not high as European Duty-Free Shops. Not less than a shopping mall, the terminal has food lounge and bookstalls as well. One can have a good meal at Mc Donald's, Pizza Hut, KFC, Haldirams, and many more. You can also spot coffee shops here which include Café Coffee Day and Costa Rica.
The best part about shopping at the airport is that you can buy while you depart and pick up the bags when you return to your destination. This facility makes shopping and travelling quite convenient for the passengers as you do not have to carry the bags along all the way down to the place you are visiting. And yes, you can also avail many offers and discounts. This exclusive service of Shop & Collect is only available at Delhi Duty-Free and you can avail it. All you need to do is to just shop and pay, and your goods will be kept safe and secure until the time you come and pick them up. Delhi Duty-Free has been established as one of the prominent shopping places that produce great shopping experiences.
All the shops here operate 24 hours a day and are open on all days of the week that means all the 365 days in a year. Food and shopping are incomplete without a perfect place to rest upon. There are enough video walls and TV screens in the public areas of the airport where you can spend your time or rest in Kingfisher first lounge or ITC Green Lounge if you are travelling outside the country. Moreover, if you have an Indian MasterCard, you can get into premium lounges for free. And the ultimate solution to your boredom is that the airport has Wi-Fi that does it all.
Whenever you choose to travel from your country to India, you have a great opportunity to shop at Delhi Duty-Free at Indira Gandhi International Airport.
When you're traveling overseas from the UK to visit the U.S., you might not necessarily think about the Midwest as being a must-go region, but it's actually a part of
Trust it or not, our life spins around travel ordinary! When we think about "travel," we would regularly consider colorful get-aways, planes, street trips, our fantasy travel goals, comprehensive inns
There are so many things to remember when you are planning a trip abroad, that it is not uncommon to be filled with anxiety that you are going to go